We are more than a hosting company. Get a whole package of exceptional tools for startups. Domain Registration, WordPress Hosting, Shared Hosting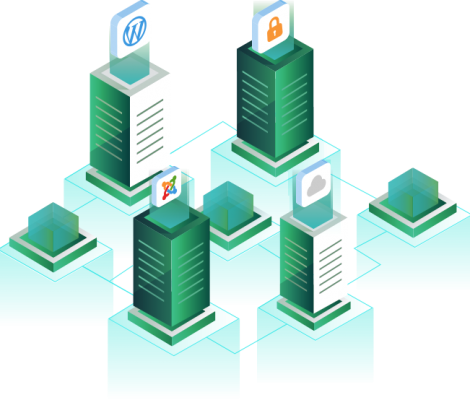 Shared hosting is the simplest and most cost-effective option to connect your website to the Internet and begin growing it.
Reseller Hosting Features
All the Essentials
Manage everything from one single dashboard (cPanel). Quickly set up Content Management Systems (WordPress, Joomla, Magento, etc.) using the Softaculous script installer. Create your own private nameservers. Get unmetered bandwidth to withstand heavy traffic. Add unlimited domains/subdomains, and protect your clients with built-in firewalls and anti-virus software.

State-of-the-Art Technology
Deliver fast, reliable, and secure hosting to your clients, thanks to our Juniper/CISCO network. Here we run special high-powered reseller servers such as Dell PowerEdge with 56 core Xeon CPUs, 256GB+ RAM, and RAID 6 Pure SSD.

WHM Control
Create and modify your clients' hosting accounts with Web Host Manager (WHM), a handy program that gives you administrative access to the back end of cPanel. So when you create a new account for your client, it's kept separate from yours, allowing you to individually manage as you see fit.

Account Management Tools
Whether you want to set up client invoices or brand the existing cPanel logo with a customized one, our full suite of tools helps make the most out of your business. Take advantage of the WHMCS billing platform, white-label marketing tools, the SSL reseller program, and much more.
Host your business with zero downtime thanks to
Webhostifier Cloud Storage!
Included with Stellar Business plans (US datacenter only) and all Stellar plans (EU datacenter)
Frequently Asked Questions
We don't compromise with the
best Hosting Solution

Days money back guarantee
Share processes an data secure lona need to know basis without the need.
Build and protect your brand
Share processes an data secure lona need to know basis without the need.